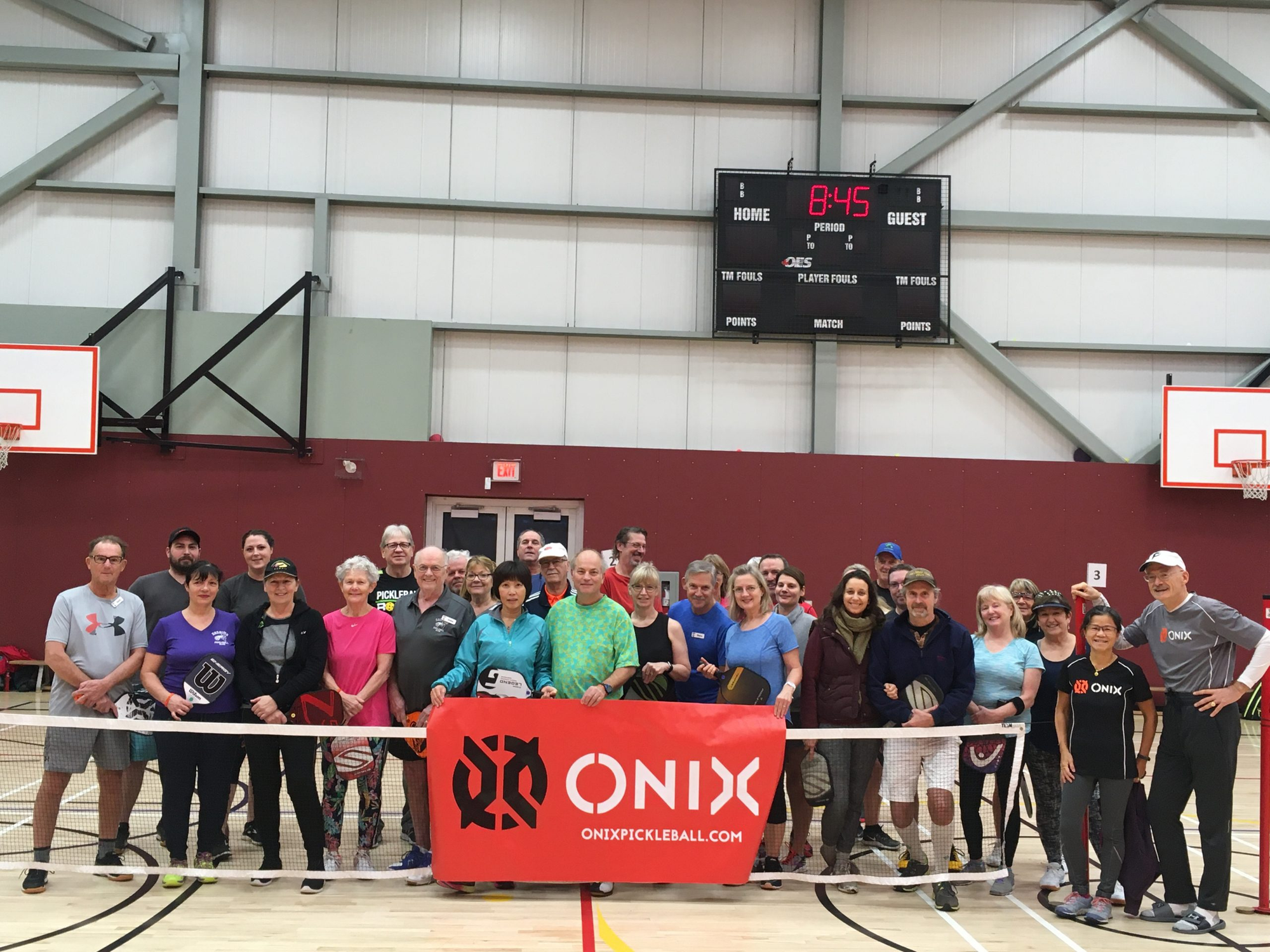 FLIGHT 'A'
GOLD Alice Mather & Murray Serjeant
SILVER Darshan Stevens & Alex Hornby
BRONZE Annie McCartie & Werner Mollenhoff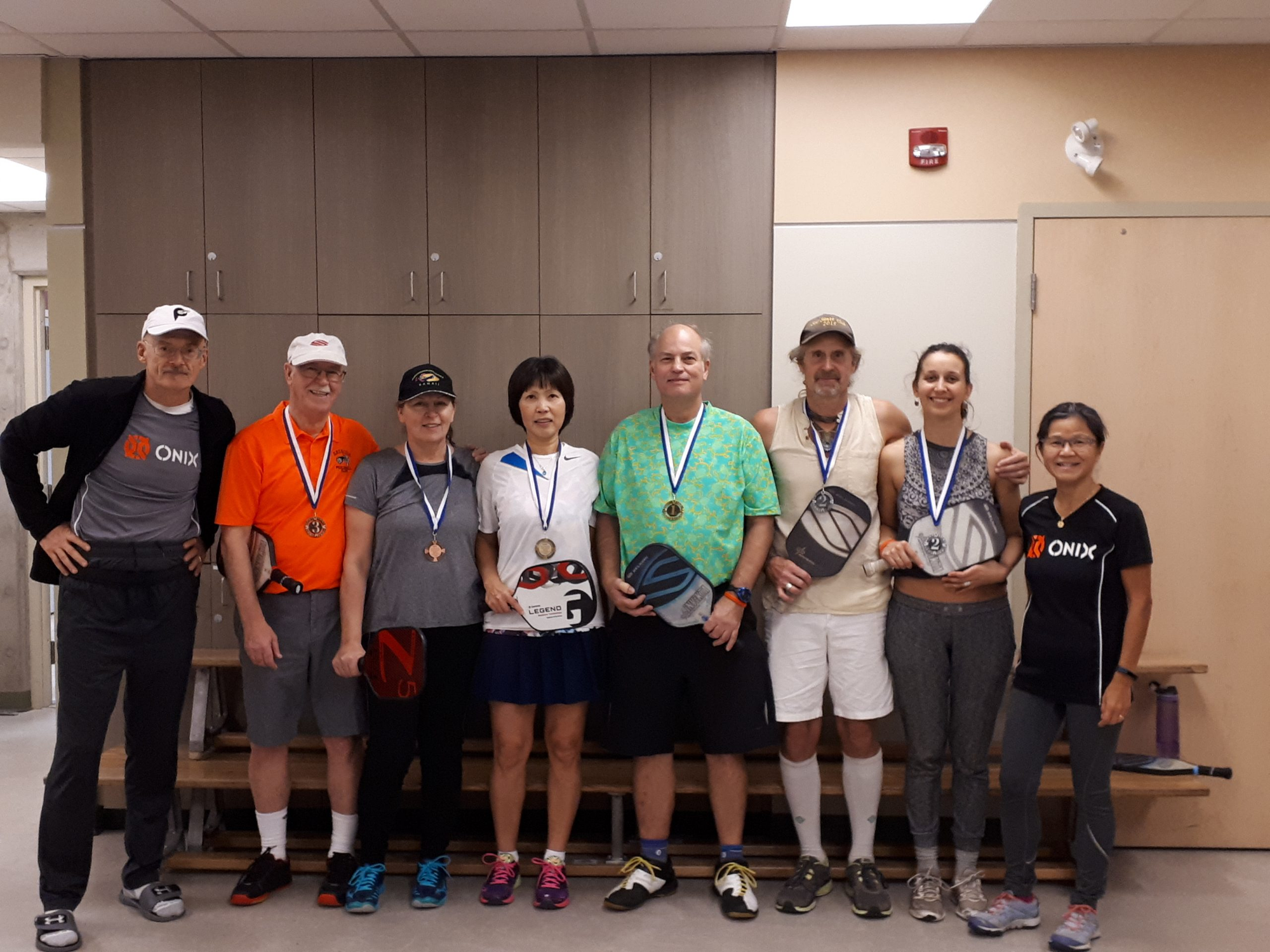 FLIGHT 'B'
GOLD Michelle Guidone & Alejandro Mujica
SILVER Sue Fraser & Dennis Peters
BRONZE Sally Morten & Lyle Evans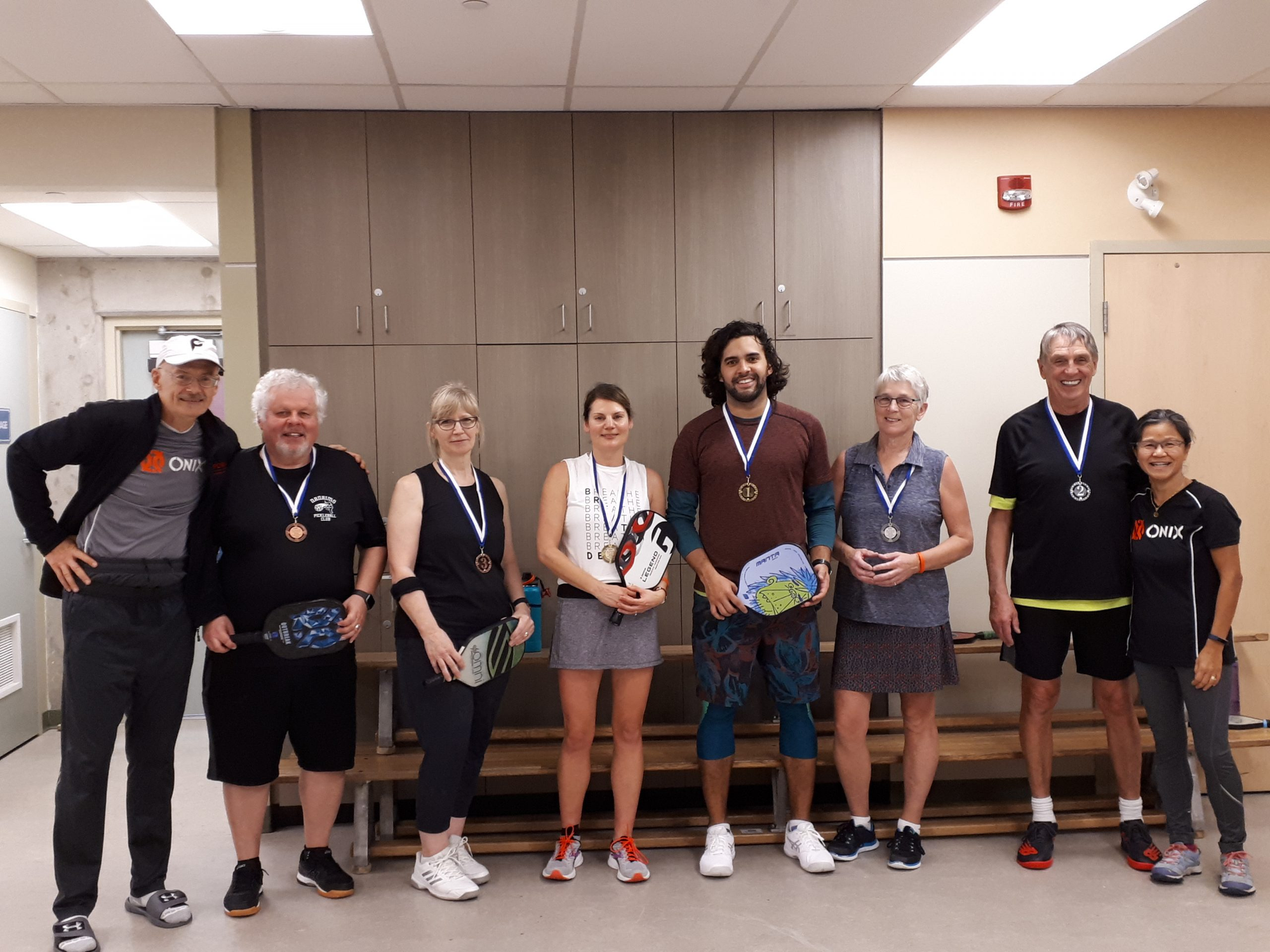 _______________________________________________________________________________________________
RESULTS – 2019 Nanaimo Indoor Pickleball Tournament, June 22-23



WOMEN'S DOUBLES 4.5+
GOLD Damaris Brix & Kerry Savory
SILVER Colleen Crowder & Lissy Rauber
BRONZE Pauline Davidson & Dawn Dueck

WOMEN'S DOUBLES 4.0
GOLD Anna Edgar & Barb Lawrie
SILVER Glenda Sharpe & Barb Bradford
BRONZE Lori Murray & Marg Vanveen-Hill

WOMEN'S DOUBLES 3.5
GOLD Inga Makepeace & Susan Newell
SILVER Carolyn Francoeur & Marilyn Oldfield
BRONZE Patti Hawkins & Deborah Houston

WOMEN'S DOUBLES 3.0
GOLD Deb Marshall & Bonny Sheepwash
SILVER Michelle Guidone & Angela Lorenz
BRONZE Sam Doumont & Sam Soon

MEN'S DOUBLES 4.5+
GOLD Peter Brix & Wayne Russell
SILVER David Kim & John Savoy
BRONZE Thomas Rauber & Karl Stelting

MEN'S DOUBLES 4.0
GOLD Neil Rich & Clayton Toresdahl
SILVER Andy Daniel & Pete Korvin
BRONZE Mauke Mauke & Mike Newton

MEN'S DOUBLES 3.5
GOLD Ross Matthews & Trevor Ruel
SILVER Murray Serjeant & Dave Sheepwash
BRONZE Werner Mollenhoff & Randy Nobel

MEN'S DOUBLES 3.0
GOLD Jon Dominy & Kim Brunt
SILVER Matthew Landells & Nick Landells
BRONZE Larry Frieson & Gordon Petley-Jones

MIXED DOUBLES 4.5+
GOLD Lissy Rauber & Tom Rauber
SILVER Kerry Savory & Wayne Russell
BRONZE Dawn Dueck & Wade Dawe

MIXED DOUBLES 4.0
GOLD Deb Simpson & Mauke Mauke
SILVER Lori Murray & Randy Oben
BRONZE Evie MacDonald & Del Materi

MIXED DOUBLES 3.5
GOLD Mia Tremblay & Werner Mollenhoff
SILVER Inga Makepeace & Ross Matthews
BRONZE Jim Scott & Nancy Barnes

MIXED DOUBLES 3.0
GOLD Janet Ruest & Jim Stearne
SILVER Bonny Sheepwash & Dave Sheepwash
BRONZE Sam Soon & Marv Orth
______________________________________________________________
DUNCAN DAZZLE FUN TOURNAMENT 2018
.__________________________________________________________________________________________________
MEXICAN MADNESS FUN TOURNAMENT 2018
Many thanks to Dee and Ronnie for another successful tournament.

The Scorer!! Registration with Senoritas Susan and Anna!! A fun day of pickleball with a twist. That is what you get when you enter Nanaimo's MEXICAN MADNESS tournament. Of course, you do get to play pickleball and you do start the tourney with a partner…..BUT….your partner's name (opposite gender if enough of each) is drawn out of a sombrero!!! Once you and your partner get on court, you play a rally point game to 25 points (combination of both teams….i.e. 13-12 or 22-3 or 10-15, etc. – It really works on the math skills of the team!!). Once you finish one game you switch partners and play another rally point game to 25. Points are collected individually on a scoresheet and sent to the Padre who is tabulating the scores. This year we had some awesome Mexican guests (Emmanuel, Alexandra and Anna) who were welcomed to our area with Canada backpacks filled with some fabulous Canadian toys. We also saw an OOPs (Out of Province) team of George and Brenda from Lethbridge, Alberta. Thanks so much to all of you for traveling so far to have some Mexican Madness fun! Congratulations to the Teams in all categories for highest & lowest points. Results are as follows:
RED TEAM PRIZE WINNERS
George Strange & Diane Wilkommen – Anne Mander &Lucy Williams
YELLOW TEAM PRIZE WINNERS
Piet Komen & Emmanuel Sanchez- Alex Clarkson & Deborah Houston
GREEN TEAM PRIZE WINNERS
Les Pearson & Elaine Levell – Doug Runchey & Angela Lorenz
BLUE TEAM PRIZE WINNERS
Dave Eaton & Susan Hawkes – Howard & Anna SanchezA ……HUGE thanks to Dee & Ronnie Pitcher who organized this 7th Annual fun tourney and all their volunteers who helped them out. Check nanaimopickleballclub.org and mark your calendar for next summer so you don't miss this fun pickleball day.Hola,Senorita Nancy SternRonnie & Dee Pitcher, the brainchild of Mexican Madness!!!Brenda & George (OOPs-Out Of Province team) with Ronnie and NancyBeautiful Mexican fiesta lunch put on by Dee & sister LorraineMacarena warm up!!Our Mexican visitors – Alexandra, Anna & Emmanuel – with welcome to Canada gifts.
______________________________________________________________________________________________________
2018 NANAIMO INDOOR PICKLEBALL TOURNAMENT
June 23-24, 2018 @ Oliver Woods Community Centre
Results:
3.0 Ladies Doubles
Gold: Sally Morten and Elaine Levell
Silver: Barb Struch and Chris Becker
Bronze: Mary Jo Woolgar and Darshan Steven